Certifications:
Certified USA Cycling Coach

Trek Certified Bicycle Mechanic

Certified Physical Education/Adapted Physical Education Teacher


Experience and Qualifications:
-Teaching Physical Education/Adapted P.E. for over 15 years and still going.
Teach High School and Middle School Aged Children
-Coaching for over 15 years and still going.
Head Track Coach for 2 years,high jump coach for 3 years,Wrestling Coach for 15 years, Mountain bike coach for 10 years, triathlon coach for 8 years, and computrainer coach for 2 years.
-Active participant in Triathlons and Endurance Mountain bike races.
Sponsored Rider for Nordic Track for 3 years.
Professionl bicycle mechanic for over 20 years.
Powered by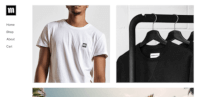 Create your own unique website with customizable templates.